With the busy life and tiring schedule, we merely have time going through social media like Facebook or Twitter. We surf through internet and such media because it is fun and connects us with social friends. But what if it never existed? With the rise of Twitter as social media in 2006, after Facebook (2004); the way of living and even business grew up. Jack Dorsey, the co-founder of this media should be given credits for changing the way than it was before.
Jack Dorsey is a computer programmer and entrepreneur in the US known for co-founding Twitter. He is the permanent CEO of Twitter along with founder of Square (Mobile Payment) Company. Also, he is the first person to tweet on twitter.
Jack Dorsey Childhood
Jack Dorsey was born on 19 November 1976 in St. Louis, Missouri as the son of Tim Dorsey and Marcia Smith. His father Tim was a worker for spectrometer making company and his mother Marcia was a housewife. He was born Catholic and raised under priest in Cincinnati.
At the age of 14, he developed an interest in Dispatch routing. He then created some open source software integrating this routing mechanism which is still being used by cab companies. With this software, the vehicles could be assigned to clients as per order.
Jack Dorsey Education
Jack first attended Bishop DuBourg High School. For a degree, he joined Missouri University of Science and Technology but transferred himself to New York University Tandon School of Engineering. He came up with an idea of 'Twitter' while studying there and eventually dropped out.
Jack Dorsey Career
Jack started his career establishing Dispatch Company through the internet in Oakland, 2000. In July, he got the idea of web-based communication service and went through instant messaging techniques. At first, Jack merely had enough idea about such web software.
Later he approached Odeo and met Biz Stone, the former executive. This company was interested in text messaging. He came up with an idea, 'share status so that friends get to know what you are doing.' He decided that text messaging similar to Odeo suits status message idea. Dorsey teamed up with Biz Stone, Evan Williams and started a company named Obvious. Then, he built the Twitter prototype within 2 weeks. The same company later evolved as Twitter.
Success from Twitter
Twitter was mocked by people as a tool to broadcast person details to people through the world. The comedy host Conan O'Brien even presented a fragment 'Twitter Tracker' that taunted users back then. However, celebrities and company executives began to tweet which led twitter out of the mocking box.
Later, the 'microblogging' concept moved Twitter to be a most powerful platform for presidential candidates John McCain and Barack Obama in 2008. Both used Twitter to collect fans and followers and update supporters through media during the campaign trail.
Not an exclusive for the US, Twitter leapt to cross international borders after the Presidential election in Iran, June 2009. Even after the governmental blockade for text messaging, people used Twitter for live updates. For facilitating protestors tweet, even US State Departmental officials emailed Dorsey to delay scheduled maintenance.
As of 2010 reports, Twitter rose to 105 million users worldwide with more than 60 million tweets per day. Being an investor, he owns Foursquare and new ventured business Square. This project allows users to receive payments of credit cards when one small device is plugged on to smartphone or computer.
Jack Dorsey Affairs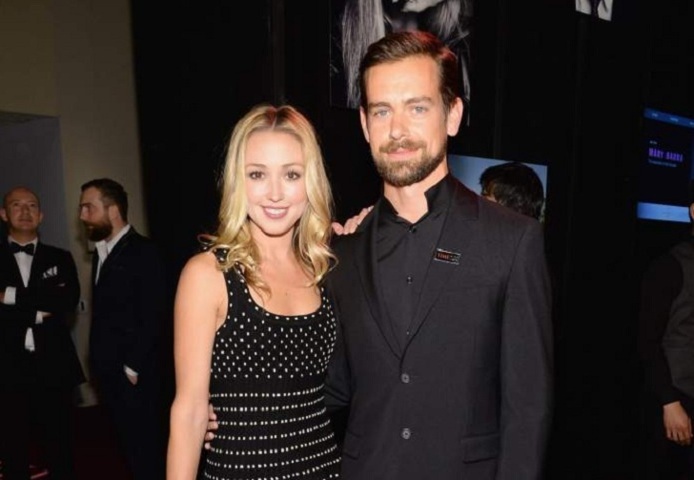 Dorsey considers his business to be his kids. He publicly stated Twitter and Square to be his children. As far as the affair is concerned, Dorsey is seen connected with Kate Greer. Not a long term relationship though as it seems connection to be on and off frequently. Before Kate, he was rumoured to have a connection with Lily Cole, the British model, and actress.
Jack Dorsey Net Worth
In November 2013, Twitter's initial public offering helped Dorsey grow his fortune tremendously. With the initial price of $26, the price rose to $45 the very first day. Within few hours, $23.4 million valued shares turned him to a billionaire.
As of Forbes, Jack Dorsey's net worth is valued at $1.09 billion (August 2016). He owns seaside estate valued for $9.9 million in San Francisco Seacliff area, EL Camino Del Mar. Although he is a billionaire, his love for cars is equal to nil. He owns BMW 3 as a car to ride.