Is Dele Ali the 'player to watch out for' in Euro 2016? What makes him special?
Is Dele Ali the 'player to watch out for' in Euro 2016? What makes him special?
Euro 2016 has long last begun. Although we can see numerous potential this time around, Tottenham midfielder Dele Alli has shown quite a prospect, one may find it even amazing that just last year he was playing in League One and now he is in the national team for Euro. His £5m move from MK Dons to Spurs was also quite a thing.
Dele Alli had a rather successful season at Spurs, having scored 10 goals in the season.
"When I signed for Tottenham my target was to get 10 starts," Dele Alli stated how he was able to achieve more than he had wished for. Now he is PFA's Young Player of the Year. This young star has become a central figure for Tottenham's success this season around.
Rooney, Benzema, Bale are given but what excites us are the latent talent, the young stars who writes their name together with the stars. This 20-year-old player played full 90-minutes for the England for their match against Russia. The match ended up a draw. Dele did miss few chances but Hey! He still has a long way to go. Dele has already scored his first goal against France beating the Spurs keeper Hugo Lloris, he might again score some later in this tournament. Considering that he is a Steven Gerrard fan, it will be cool if he would give us a Stevie G special.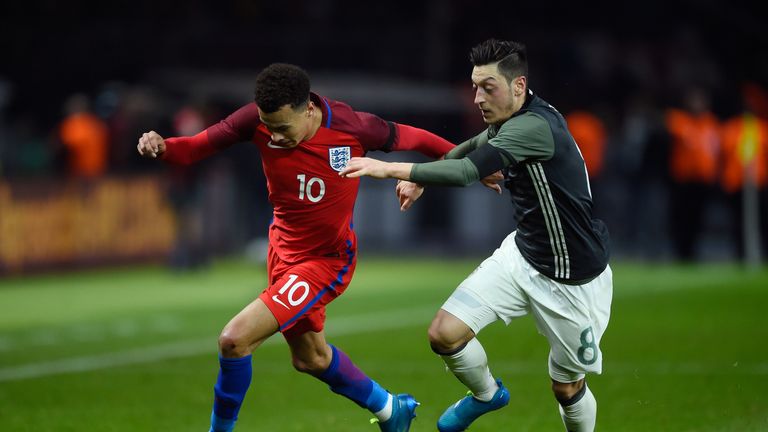 It's been a while, a rather long one since England had their hand on any major international trophy. Will this Euro be their break through? Will Dele Alli be crucial to the team?