The third adaptation of the playwright Miklos Laszlo's "Parfumerie", the musical "She loves me" is back again on Broadway. This time, the star cast of the Broadway show include Laura Benanti as Amalia, Zachary Levi as Georg, Gavin Creel as Kodaly and Jane Krakowski as Ilona among other characters.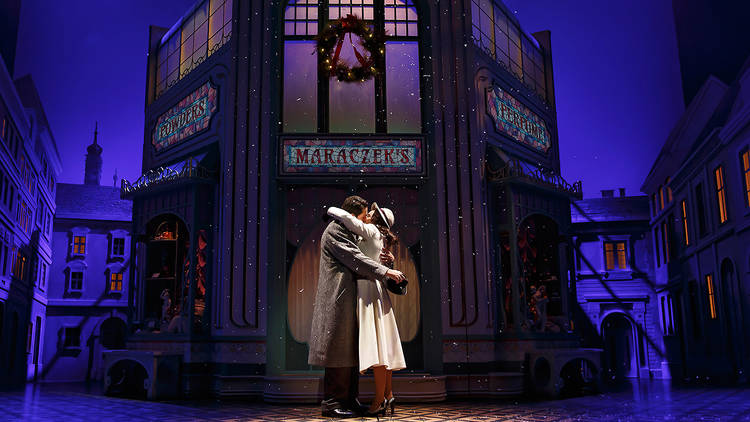 Source: TimeOut
The plot revolves around Budapest shop employees Georg Nowack and Amalia Balash who, despite being consistently at odds with each other at work, are unaware that each is the other's secret pen pal met through lonely-hearts ads.
Gavin Creel who plays the charming Casanova, Kodaly who has his eyes set on Ilona, gushes about how She Loves Me is so much more than just a pleasant musical,
"She Loves Me is just the perfect storm of music and comedy and drama."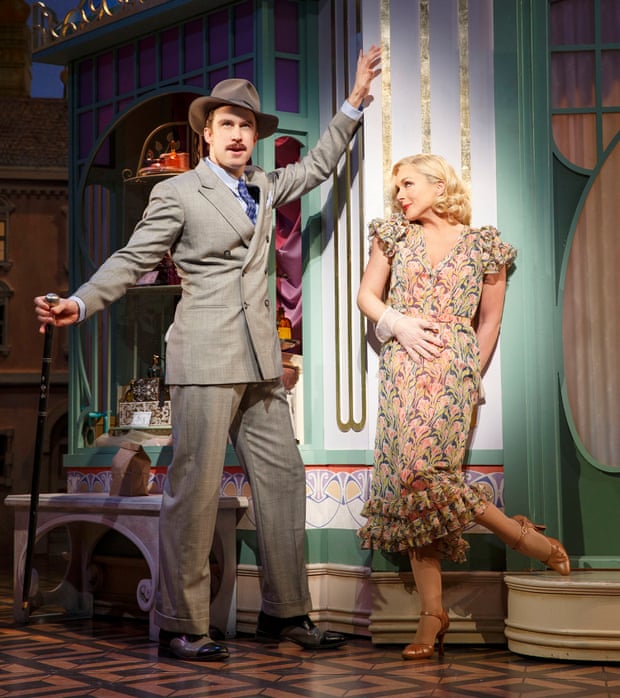 Kodaly using his charm on Ilona. Source: TimeOut
He even went on to admit that the musical might just be "Possibly one of the greatest musical ever written" on Broadway World. Well, one might think the actor's opinion might be biased since he's an integral part of it but wait before you make that decision!The show which premiered on February 19 and had its opening show on March 17, 2016, has garnered heaps of only positive reviews so far. Well, maybe Gavin isn't being biased all!
"This joy of this musical, about two warring shop workers unwittingly conducting an epistolary romance, is how the songs deepen and contradict the conversation
In too many musicals the music and lyrics merely echo the book or vice versa, but a great pleasure of She Loves Me is in how the songs deepen and sometimes even contradict the conversation. It's during Vanilla Ice Cream that Amalia realizes she may actually care for Georg and it's in the midst of She Loves Me that Georg decides that would suit him fine. Songs like Days Gone By and Grand Knowing You flesh out the more minor characters and there's considerable appeal to the bristly patter of Where's My Shoe? and the giddy romance of A Trip to the Library.", was The Guardian's review on the show giving it a 5/5.
The 1963 musical "She Loves Me" has been rapturously revived on Broadway https://t.co/Amx6JlsquT pic.twitter.com/Pj5q9RDamd

— NYT Theater (@nytimestheater) March 19, 2016
Subsequently, NY Times had the following review about the show,
"It's a world where even office antagonisms and anxiety can find an up-tempo synchronicity. And for those moments when you sense a song in your heart, there's a first-class orchestra conveniently nearby to help you express yourself in a style that lives up to your bliss."The Broadway show is currently being performed at Studio 54. So hurry up, go book yourself a show before it closes on July 10, 2016.