French model and actress Gaia Weiss, with her blonde hair and blue eyes, has surely managed to captivate us as Porunn in the Irish-Canadian historical drama Vikings. Now she's all set to charm us with her new French action thriller Overdrive and is also rumored to star in the American-British drama series Outlander.

Gaia Weiss as the fearless Porunn in Vikings. Source: buddy TV
Rumors of Weiss joining the cast of Outlander sparked up when the actress exchanged a tweet regarding the show's filming with Stanley Weber. It was through this same tweet we found out that she had posted some Instagram photos of her with a costume and wig on. Starz never confirmed the actress's involvement.
When asked if Weiss plays Vicomtesse de Rambeau, the actress replied with a "…no." Outlander TV News suggests she might play King Louis' mistress Madame de La Tourelle. She was seen in the official photos of season two, dining at the Fraser house in Paris so it might be safe to say that she is playing someone very important.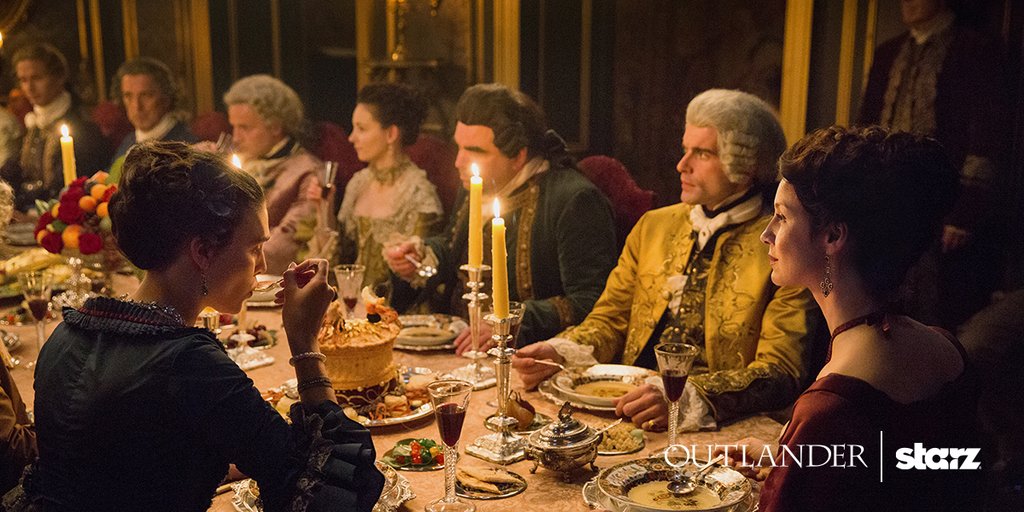 New official photos of Outlander. Source: Outlander TV News
Whether the lady stars in Outlander or not, the lady will definitely blow our minds with her presence in her new movie Overdrive which finished its shooting on March 1st, 2016. The 24-year-old actress posted a picture of herself at the Eiffel Tower with a caption that read;
"And that's a wrap on Overdrive. It was such a pleasure to work with the most amazing crew and cast. Always a bit sad to end a project like this, but how lucky are we to have ended it here in Paris, the city I grew up in, in front of the iconic 'Dame de Fer',"
Overdrive is an upcoming French action thriller film directed by Antonio Negret. The film stars Scott Eastwood, Freddie Thorp, Ana de Armas, and Gaia Weiss in prominent roles. The film was shot in Paris and Marseilles, France.