Five interesting facts about American rapper Logic
Five interesting facts about American rapper Logic
An American rapper and singer, Sir Robert Bryson "Bobby" Hall II is best known by his stage name, Logic. He is one of the Hip-Hop artist and the member of the Rattpack. Here we present you five interesting facts about Logic.
Logic has been rising rapidly in the world of hip-hop, and there are lots of interesting facts which you should know. So without any delay let's get into the topic.
Five facts you need to know about Logic
Logic was born on January 22, 1990, in Rockville as Sir Robert Bryson Hall II to Robert Bryson Hall- an African-American Maryland native, and a Caucasian mother. Logic showed an interested in hip-hop and rap after the movie Kill Bill: Volume 1 which was directed by Quentin Tarantino.
Logic- Keeps his circle very small
We all know that money and fame attracts all kind of people, but Logic told that he doesn't deal with lots of new folks and doesn't like to do much when he's in his home. Logic said to Connecticut's that when he is at home, he watches movies and does not go out to party.
[ CAPTION: Logic- Keeps his circle very small ]
[ SOURCE: twitter.com ]
He added: "It's me and my hommies in our circle as I stay away from everything and everyone so I just can continue to stay who I am." He said a lot of things during this interview. If you wanna look then here's the video attached.
Youtube: Logic Interview: I Don't Go Outside, Just Me, My Fiancee, and My Puppy"
Logic- Avoids smoking WEED
Since the date he dropped his album Under Pressure, in 2014, he stopped smoking cigarettes. In an interview, he described his use of drug and family problems. He said that drinking was something that he really was not into.
[ CAPTION: Logic` ]
[ SOURCE: BET.com ]
There was the time when he drinks with his homies, but he was not like he's awake and drunk. He quit smoking when he dropped the album because he is done with cigarettes and weeds.
Logic's album opens- Lots of Double-Time Rapping
Well, the reason for double time rapping is because he wanted his fans to know that Logic is a Spitter who love hip-hop and respect as he is a student of the game. So most of his songs are opened up with a wonderful intro.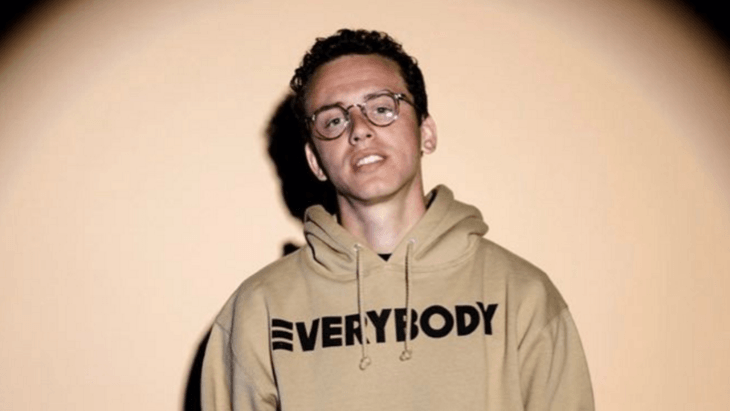 [ CAPTION: Logic's album opens- Lots of Double-Time Rapping ]
[ SOURCE: Rap-Up ]
Logic said that he wanted to hit the nail on the head and fuck all the fans in the beginning like-What am I Listening to? He also added that the album is not for him, it for his fans and especially for those who never heard about him before.
Logic and his wife Jessica Andrea- Funniest Couple
Logic started dating Jessica in 2015. They spent nine months together as an unmarried couple before being husband and wife officially. In the world of Hip-Hop, both Logic and Jessica are known as the funniest couple because they just keep doing funniest things in their day to day life. Wanna look? Here's the video.
Also read: Five facts you need to know about Logic's wife, Jessica Andrea
Youtube: Logic and Jessica are one of the funniest couples
Logic- Turned as a record deal from Legendary Rapper
Before taking a deal with Def Jam, Logic was offered a deal with Nas, but the Marylander didn't want to be lost under the Queensbridge MC's huge brand. And Logic wished to establish his name, so he didn't want to be a rapper signed to another rapper.