Everything You Wanted to Know about Wheeler Dealer's Mike Brewer
Everything You Wanted to Know about Wheeler Dealer's Mike Brewer
A British car trader who turned as a presenter of motoring television programmer, Mike Brewer currently presents Wheeler Deals on the Discovery Channel with Ant Anstead. He gained popularity with his job as a reality show presenter.
The car trader, Mike Brewer is also known as the man of mystery. So today let's know some of the facts about the television personality, Mike Brewer. Keep scrolling.
Five Facts about Mike Brewer
Mike Brewer was born on August 28, 1964, in Lambeth, London, UK. He was born to his parents, Roger Wilks and Doreen Fitzgerald. He belongs to the white ethnicity and gained the popularity with his job as a reality show presenter.
Mike Brewer- Auto Trader
A dream doesn't become reality through magic, it takes sweat, determination, and hard work and this person really have proven that nothing is impossible. Mike Brewer started his professional career as an auto trader and then he turned as a television presenter.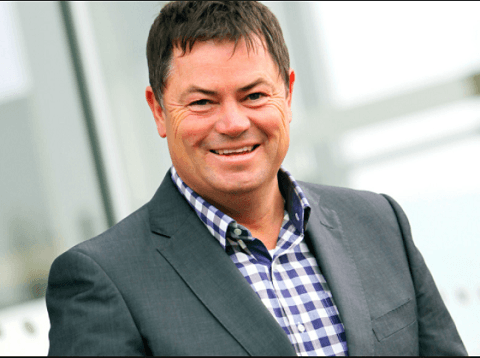 [ CAPTION: Mike Brewer- Auto Trader ]
[ SOURCE: Heavy.com ]
Mike started hosting the show "Deal on Wheels" and later on he was featured as "Wheel Dealer", aired on Discovery Channel since 2003.
Mike Brewer- Living a happy married life
When it comes to married life, he is happily married to his beautiful wife, Michelle Brewer since 2002. Before being in a marriage relationship, the couple dated each other for 13 years or we can say that the couple has been living with each other more than decades.
[ CAPTION: Mike Brewer with his wife Michelle Brewer ]
[ SOURCE: WikicelebInfo ]
Mike Brewer- Net Worth
With the success of his entire career as a car trader, Mike Brewer has an estimated net worth of $1.5 million. As a prominent job in the "Wheeler Dealers" has helped him to maintain a substantial salary.
Youtube: Everything You Wanted to Know about Wheeler Dealer's Mike Brewer
He was approached by BBC but he denied the proposal and appeared on the Discovery Channel on the show "Deals and Wheels."
Mike Brewer- Appeared in Revved Up
Mike has appeared in series called Revved Up. The series is all about the modification of the cars and presents coverage of the British Rally Championship.
[ CAPTION: Mike Brewer ]
[ SOURCE: Instagram ]
He also presented a show called Re, mote Madness in which people with mini cars, boats, planes, and helicopter complete in a multi-challenge race. So here's the end of our discussion about Mike Brewer. We hope you enjoyed reading this.
Mike Brewer- Receive Death Threats
After the news of Edd Chain leaving the show broke out, the presenter of the show, Mike Brewer has been receiving the death threats from the angry people.