Former Disney star didn't have a fairytale ending at Coachella.
The 20-year-old actress was arrested after being caught carrying a fake ID to get access to a restricted area last Thursday at the Coachella Valley Music and Arts Festival.
Source: nydailynews.com
Before the party even started, Kelli Berglund was cuffed at the Indio California music festival.
The former star of Disney XD's Lab Rats, Berglund has been currently starring on the series' spinoff Lab Rats: Elite Force.
Source: nydailynews.com
According to TMZ, the former Disney Channel star was trying to get into a restricted section of the Palm Springs party on Thursday in order to meet up with her friends using her bogus identification.
But it didn't go as she had planned. When she showed security her fake ID, she got busted. Security spotted her false ID and alerted the Indio Police.
The former Lab Rats actress was taken into custody around 4:15 p.m. according to a spokesperson for the Indio Police Department. The authorities took her fingerprints and a booking photo as reported by ABC7.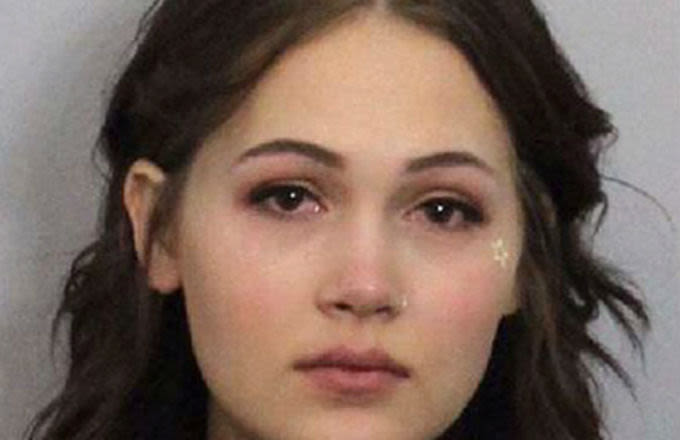 Source: Indio Police Department
She reportedly received a citation from the cops for being under the age of 21 and having a fake ID.
However, the under-aged star was not further detained for her offense and released back into the music fest
However, this incident did not seem to curb her experience at Coachella and to enjoy the rest of her weekend. She chronicled the rest of her time at Coachella by sharing photos of herself enjoying the festival on Twitter.
On Monday, she tweeted, "Thanks for the love Coachella 2k16."
thanks for the love coachella 2k16!???? pic.twitter.com/Elbj3vLB1X

— Kelli Berglund (@kelliberglund) April 18, 2016
Though she ran into a legal trouble at Coachella, the actress was spotted hitting the Paper Magazine's party the next night on Friday, which was documented from her social media updates.