British Professional Boxer, Derek Chisora told Boxing News, "In the last year I boxed five fights, easy fights for me. I need someone to establish myself back again on the heavyweight scene and I think this guy will be good. A great opponent, it'll be a great fight for both parties basically."
Derek Chisora ranks ninth just behind Bulgarian, Kubrat Pulev ranked eighth in the IBF rankings, this fight will be an eliminator for the world title.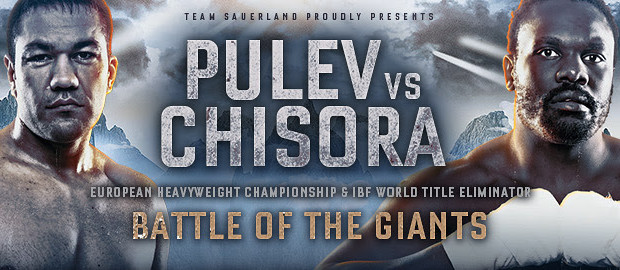 And the fight has already begun; Chisora showed how much he wants to fight Pulav in the press conference, where he manhandled Pulav pre-fight. He sparked a pre-fight bust up as a strategy for the fight between the two which is to take place on 7th of may, 2016.
The winner of this eliminator round could go on to fight IBF world champion, Anthony Joshua, next. And Chisora showed in the press conference he was ready for the task.
The pair were pulled apart by security but Pulev - a former world title challenger - was left incensed as Chisora, dressed with a red bandana, baseball cap, and sunglasses, continued to antagonize.