It's been a long time since Kevin McHale got fired from his position as the head coach of the Houston Rockets in November 2015. It's high time the team had a new coach and David Blatt seems to be the someone new for the team! Rumor has it that David Blatt, who has interviewed for the New York Knicks and Sacramento Kings, is now on board interviewing for Houston Rockets.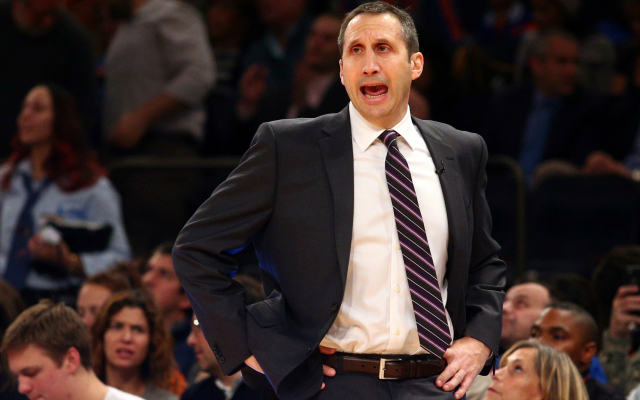 The former Cleveland Cavaliers' coach, David Blatt. Source: CBS Sports
David Blatt was the Cleveland Cavaliers' former head coach. Blatt was fired in January after leading the Cavaliers to the NBA Finals. It is rumored that Blatt got fired due to his restrained relationship with star LeBron James.
Since Blatt has tried his hand at being involved with many other teams. He has been linked to the Sacramento Kings before they moved forward on Memphis Grizzlies coach Dave Joerger, and the Indiana Pacers are reported to be interested in him. Harvey Araton of the New York Times reported Blatt being very confident coming out of his interview with the Knicks although CBS Sports' sources reveal that Kurt Rambis is Knicks' top pick for the head coach,
"He pitched himself to Jackson as a defensive-minded coach who, while playing collegiately at Princeton, was reared on the joy of a deliberate, five-man offense and therefore amenable to embracing Jackson's beloved triangle. He reminded Jackson that he initially went to Cleveland in 2014 to coach a young, undisciplined Cavaliers team, a work in progress. That was before James suddenly returned as the homecoming King when the Cavs were essentially the Knicks, minus the veteran shot making of Carmelo Anthony."