What Christmas Dinners Around the World Look Like
What Christmas Dinners Around the World Look Like
During Christmas, friends and families come together to celebrate the holiday season. Gifts are exchanged and lavish dinners are prepared to celebrate. Over 160 countries across the world celebrate Christmas and while many customs might vary, all of them feast on a different Christmas dinner. Influenced by local culture and age old traditional Christmas dinners made across the world vary. Some countries and cultures favor cakes, candies and pies while some prefer meat, salads and vegetables.
With the holidays fast approaching, we've compiled a list of the 10 most unique Christmas dinners from across the world. If you're traveling this holiday season, keep an out for these unique meals!
Russia: Dressed Herring
While a large part of the world favors fancy dishes, Russia has a more humble approach to a Christmas dinner. Dressed herring translates to herring underfur.
This particular dish is a salad with various layers. It is dressed with onions and consists of herring in the middle, which is surrounded by boiled potatoes, fruits and other vegetables. This humble meal became popular in the final chapter of the USSR when food was difficult to get and herring and vegetables were the only food that was easily accessible.
Italy: Panettone
Italy observes many traditions during Christmas, but almost all of Italy and even other parts of Europe feast in Panettone.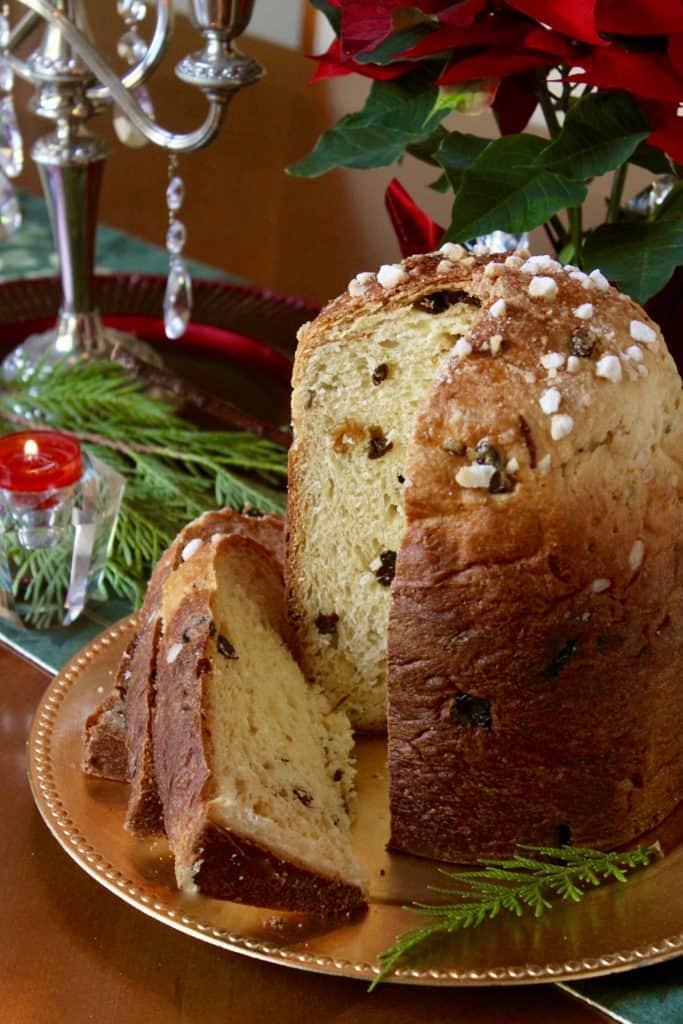 It is a type of cake made from candied fruits, nuts, raisins and chocolates. It originated from ancient Rome and has remained a Christmas favorite. Other popular treats include marzipan, nougat and cannoli. Sweets are notoriously popular in Italy and some parts also celebrate Christmas by preparing the various type of fish.
Japan: KFC
Leave it to Japan to have one of the most unconventional feasts on Christmas. Even though Japan isn't primarily a Christmas celebrating country, a large number of families enjoy a fried chicken meal from KFC during Christmas.
It is estimated that almost 3.6 million families order KFC on holiday. This is the busiest time for KFCs in Japan. So high is the demand that people start pre-ordering the brand's Christmas meal weeks before.
South Africa: Mopane Caterpillar
One of the strangest Christmas delicacies on this list is the Mopane Caterpillar. In parts of South Africa and many other African nations, this worm is eaten during Christmas time.
There is no particular reason behind this besides the fact that the harvesting season of these worms coincides during Christmas. It's a valuable source of protein and most of the worms are stored for the winter while the fresh ones are fried and eaten.
Germany: Christmas Goose
The Christmas goose has long since disappeared from the Christmas menu in many parts of the world. However, it is still the main course of Christmas feasts in Germany.
The goose is served alongside snacks like dumplings, cabbage and gravy. It is also often stuffed with onions, apples, prunes and chestnuts.
Philippines: Pig Roast
When the Philippines celebrates Christmas, it is more than just a week long affair. Festive spirit starts since September and holidays start putting up displays early on.
The official celebration is closer to the day, but the season ends in early January. On Christmas Eve, families attend a midnight church service. Followed by this is the true feast. Whole pigs are roasted in a fire until they are red hot and crispy. This dish is called Lechon and is the main course for all of the Philippines. Besides Lechon, spaghetti is also a favored dish, although the Philippines version adds sugar, hot dogs and tops it off with cheese.
Norway: Smalahove
Goat meat is the most consumed meat in the world. Norway seems to enjoy it particularly well.
Their preferred Christmas meal is a little strange. Smalahove is goat's head. The head is skinned and then boiled, salted, smoked, or fried. Some families prefer to leave their brains in as well. Smalahove is a very popular dish in Nordic culture and is a Christmas favorite. It is served along with boiled potatoes and sausages.
Poland: Dumpling
Dumplings are steamed balls of flour dough that wraps meat or veggies. It is usually served with dipping sauce and differs in shape and size across the world.
Dumplings in Poland are quite something, though. During Christmas times, Pierogi dumplings are made all around the nation. It is a festive treat and is served with pretty much everything. It is stuffed with meat, vegetables, cheese, or even mushrooms and is served with toppings like butter or fried onion. This steamy delicacy originated in Central Europe.
Australia: Seafood
The land down under observes rather different traditions that the rest of the world. People enjoy barbecuing and basking in the warm weather most of the time. During Christmas, people in Australia feast on seafood.
Prawns are a big part of the Christmas menu and people enjoy barbecuing during the festive season. Besides seafood, mangoes and cherries are also a part of the Christmas diet.
Nigeria: Nigerian Fried Rice
Fancy eating is a luxury very few can afford in Nigeria. A large part of the population lives in poverty, but during Christmas, Nigerians enjoy a delicious meal.
Seasoned rice is stir-fried with meat, chicken, prawns and vegetables. Egg and coconut fried race is also highly popular in the nation. Besides rice, other popular festive foods are spaghetti Jollof, spring rolls, tomato stew and meat pies.