Christine Devine married Sean McNabb; disclose her affairs
Christine Devine married Sean McNabb; disclose her affairs
A well-known television news anchor Christine Devin is a TV personality on KTTV's Fox 11 News. Devine co-anchors at the FOX 11 News and as covered biggest news stories including earthquakes, elections, and Riots. Apart from this, she is Emmy award winner for her service in the news world.
We are all familiar with the professional life of Divine but what about her personal life?Christine has been married for a year and living happily with her husband. Are there any rumors of their split?
Christine Devine married to a musician
Christine is one of the TV personalities who keep their personal life away from the media. Divine rarely hits the news with her personal life. However, some resources revealed that she is married to musician and actor Sean McNabb. But there is not much of information about their marriage.
Christine tied a Knot with Sean McNabb on September 9, 2016. Last year was the year to remember for Divine as she got married to her long term boyfriend.
Christine Devine, Source: IcePoster.com
There are also not much of information on how they met and how they ended up their friendship in marriage?
In an interview, her husband Sean McNabb revealed that he and Devine were together for more than a decade and is blessed to have a wonderful wife like her.
So, it's obvious they keep their relationship in secret until they tied a knot.
It's surprising to know, both of them are recognizable faces and no media caught an eye on their love affairs.
Divine is one supportive wife as she and Sean are active in the charity Harley rides, golf tournaments. Judging from Christine Instagram account, we can notice that, they spend more time together in vacations and events.
They share a common interest and that is music. In most of music award show and concert, they are spotted together.
Both Sean and Christine have wonderful career and hope in near future we can hear good new from them.
Who is Christine Devine?
Christine Devine is a veteran television news anchor and reporter working in the FOX 11 news and has covered much news in her career. Divine has devoted a decade of her years to news world and now she is one of the renowned TV personalities.
Apart from her anchoring career, Christine to like to do social service. Since 1994, the 52-year-old anchor has profiled foster children looking for an adoptive home. For her valiant work in the community, she was awarded with a congressional award.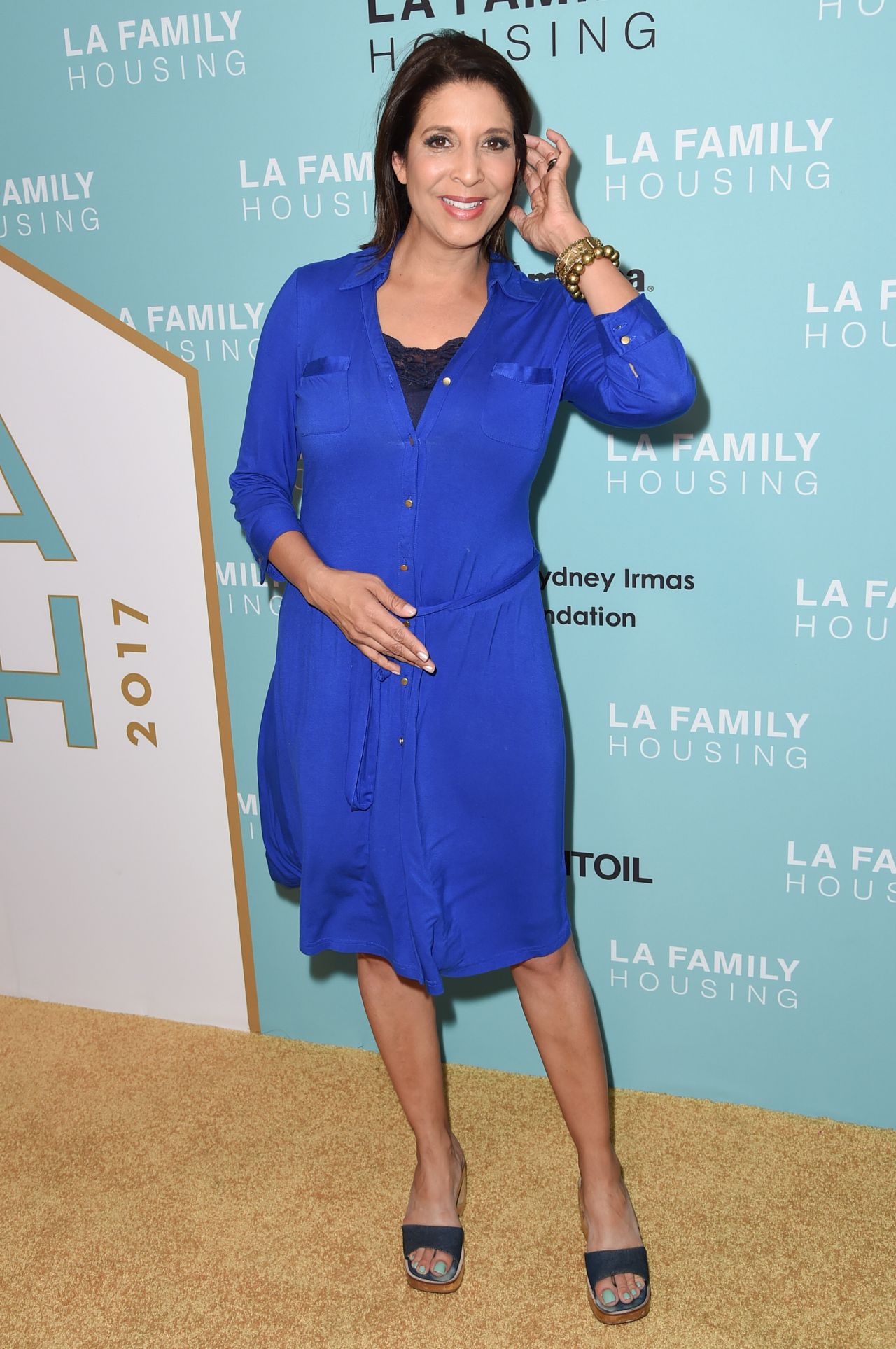 Source: CelebMafia
In 2015, she celebrated her 25 years at FOX 11. A true inspiration for all news anchor in the world.
She was also honored with Congressional Coalitions' Angels in Adoption Award, two Gracie Allen from American Women in Radio & Television, the Society of Professional Journalists Anna Quindlen Award for Community Service and much more.
Snoop Dogg & Big Percy with Christine Devine Fox 11 News, Source: YouTube
Her devotion to her anchoring career finally paid off when she awarded with 16 Emmy's including the prestigious Governors Award.
Christine Devine with her awards, Source:www.christinedevine.com
Brazilian and European American beauty Christine was a co-chair of The Good News Foundation a non-profit founded by five LA news anchors/reporters.
Divine is also an author of the book "Finding a Forever Family". Besides her social works and anchoring career, Devine as a reporter appeared in several movies and TV series "24", Prison Break, "Melrose Place", "Independence Day" and much more.