Rays' Chris Archer had not won since August with four losses in his first four starts this year.
Finally, Archer made a huge comeback with his win on Monday night.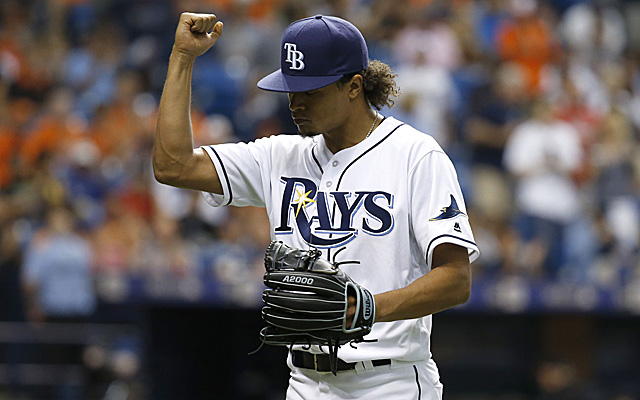 Source: cbssports.com
Chris Archer recorded 10 strikeouts for Tampa Bay Rays while throwing 6 2/3 innings of shutout ball at Tropicana Field.
Tampa Bay Rays beat Kevin Gausman and the Baltimore Orioles with 2-0 on Monday night.
"Standing on the mound and having three pitches you know you can throw at any time and get a swing-and-miss, it gives you a lot of confidence," said Archer.
Beating the Orioles since August 31, Archer allowed five hits to get his first win. During the winless stretch, the Tampa Bay Rays opening day starter was 0-7.
Archer ended a 10-start winless streak, which included six losses, dating to the victory over Toronto on June 23.
Archer gave credit to a strong game called by catcher Curt Casali. Tampa Bay went up 2-0 in the sixth when Vance Worley hit Casali with a pitch.
Casali came through in the games' only runs with a two-out RBI single in the fifth and leaned in for a bases-loaded hit-by-pitch in the sixth to make it a 2-0 lead.
Archer had his longest and best outing of the season. It was his fifth career scoreless start with at least 10 strikeouts this season.
Though Archer and Orioles starter Kevin Gausman were both dominant early, Archer got five straight outs by strikeout in the first and second innings, leaving Orioles scoreless through six on just four hits while striking out nine.
With Archer pitching as an ace, the Rays have the potential to end the season with a top 10 rotation in all of the baseball.