With outstanding humor and a talented ensemble cast, Brooklyn Nine-Nine has become one of the most beloved sitcoms of recent times. The series has also been praised by fans for addressing LGBTQ issues, a burning matter today.
The show revolves around the imaginary 99th precinct of Brooklyn. The series was co-created by Dan Goor and Michael Schur, who worked together in Parks and Recreation. The latter was also co-creator for the show. This is the reason why Brooklyn Nine-Nine is heavily influenced by it. While the show's character arcs, occasional pranks and jokes are relatable, there are some pretty surprising facts about the show that you have no idea about.
Parks and Recreation with Cops
When the show was first pitched, it was pitched as 'Parks and Recreation with cops.' It saw bids from the biggest networks in America. Fox beat NBC in a grueling competition when the show first landed in the marketplace in 2012, even before a script was written.
The show's creators, Schur and Goor, worked together in Parks and Recreation. Schur has also worked in successful comedies, The Office and The Good Place. Another Nine-Nine cast member, Chelsea Peretti was also a writer for Parks and Rec.
When Fox canceled the show in May 2018, NBC spent no time in reviving the series. Robert Greenblatt, chairman of NBC regretted passing the series to Fox, saying,
"Mike Schur, Dan Goor, and Andy Samberg grew up on NBC and we're all thrilled that one of the smartest, funniest, and best cast comedies in a long time will take its place in our comedy line-up. I speak for everyone at NBC, here's to the Nine-Nine!"
Real Life friends
Gina Rodriguez and Stephanie Beatriz
Jane The Virgin actress Gina Rodriguez made a remark on the Nine-Nine's revelation that Rosa Diaz was bisexual. She said that she would love to play actress Stephanie Beatriz's girlfriend in the show. The desire became a reality and Gina was introduced in the final episodes of season five.
Peralta and Santiago's fathers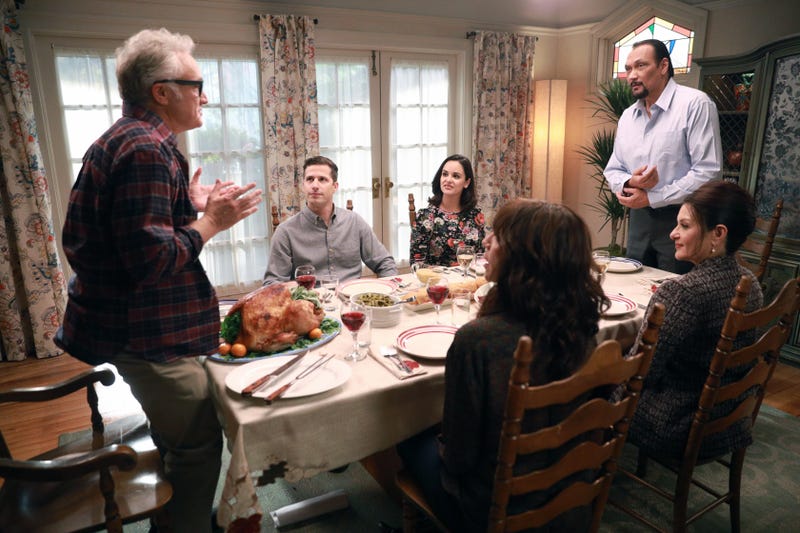 Actors Bradley Whitford and Jimmy Smits play fathers to Peralta and Santiago respectively in the show. The two are friends in real life, both having worked together in The West Wing. The episode where the two meet was a reunion of sorts.
Andy Samberg and Chelsea Peretti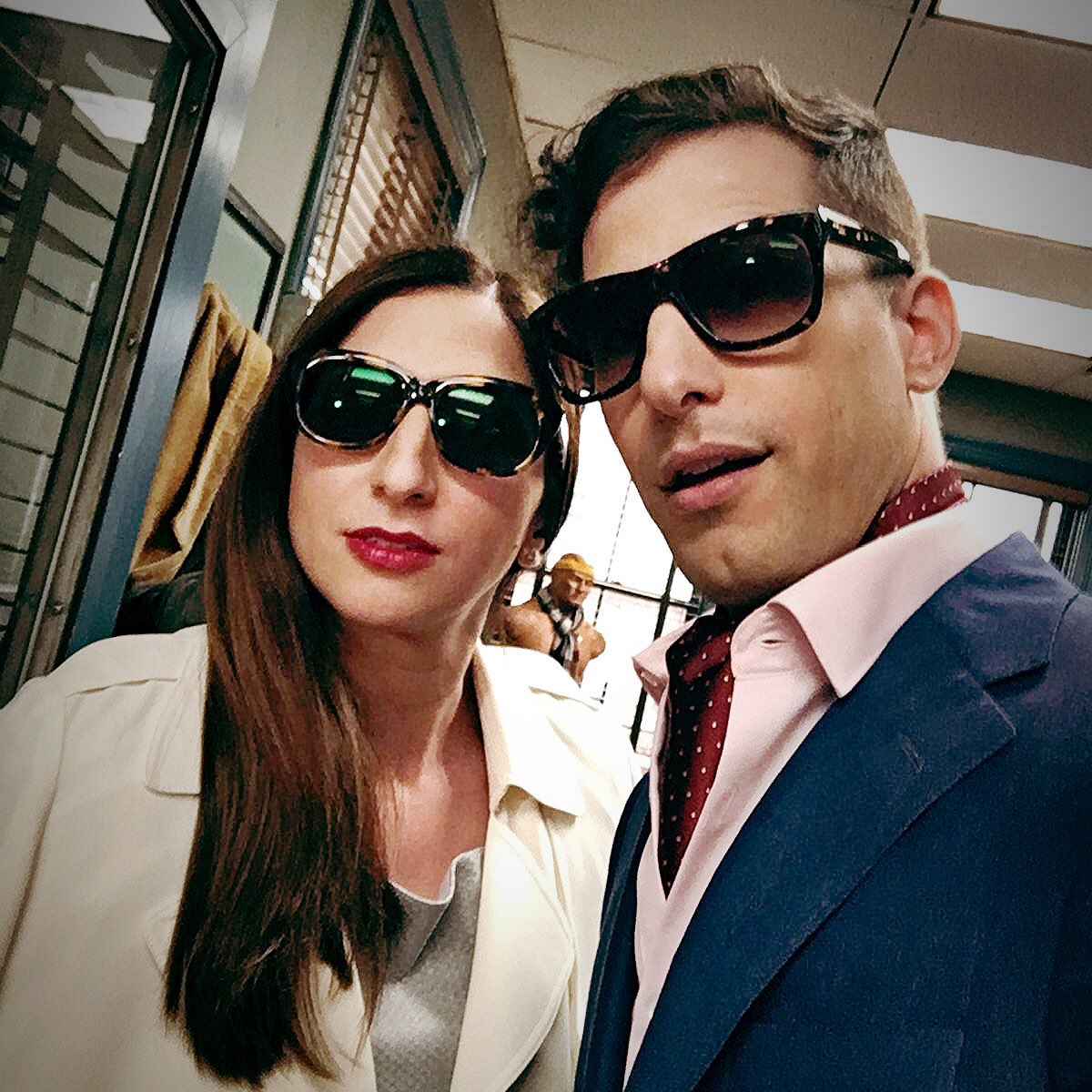 Andy Samberg's Jake Peralta and Chelsea Peretti's Gina Linetti are friends since elementary school just like the real-life actors. Peretti even had a huge crush on Andy since they were kids but he never acknowledged it.
Police Training
Just because the show is comedic does not mean the cast doesn't take their role seriously. To this end, castmates underwent police training to prepare for their roles. They went for a boot camp held by Glendale Police Department and seem to have dedicated lots of their time in getting into the mindset of a police officer.
Andy Samberg Was About to Quit TV
Andy Samberg is a talented comedian who perfected his comedic skills in Saturday Night Live. After 7 years on the show, he decided it was time to quit. He wanted to get out of acting completely for a while. However, Samberg read the script and realized the character was one of a kind. He joined soon enough and we're all lucky that he didn't make a hasty decision!
Real Life References
Terry Crews Pectoral Dance
Terry Crews is a former NFL player, actor and activist. In Nine-Nine, Terry plays the tough but kind-hearted Sergeant Terry Jeffords. One of Terry's quirks is that he can make his pectoral muscles move on will individually. He often does this during the show and calls them the 'Pecs dance.' Terry has been doing this since his NFL days and even gave out a few helpful tips to TMZ in a random interview.
Cagney and Lacey
Terry's twin daughters within the show are named Cagney and Lacey, a reference to the 80s American television show Cagney & Lacey. In the third season, Terry and wife Sharon welcomed another daughter Ava.
The Lonely Island Reference
Andy Samberg is part of the comedic trio 'The Lonely Island.' It is comprised of himself, Jorma Taccone and Akiva Schaffer. The show has featured Jorma and Akiva in different episodes. Akiva also directed the season one finale.
'Nine-Nine' Chant and 'Cool, cool, cool'
The characters of the show often shout out 'Nine-Nine' in unison to motivate themselves. It came from Terry Crews who used to chant this to pump the mood in the set, especially during early mornings and nights.
While the Nine-Nine chant could be something the writers made up, the phrase, "cool, cool, cool" used by the characters to convey their discomfort, could not have been. That is correct. It was invented by Samberg to make his cast members laugh between takes.
Who is your favorite character on Brooklyn Nine Nine that you would like to see cover next? Let us know.