Bob Corker dismisses rumors about him being the VP under Trump
With his controversial ideals to make America great again, Trump is inching closer to the prized presidential trophy. Under Trump, Tennessee Republican Bob Corker is suspected to be the most likely candidate to become the Vice President.
According to USAToday Bob has helped Trump build foreign policy transform making him one of the few senators publicly embrace Trump as the presumptive GOP presidential nominee. Trump also called him last week, and he and Trump's campaign staff have talked since then.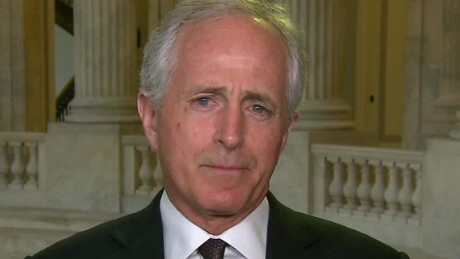 Bob also stated that he will stand alongside Trump in the general election.
It seems the GOP insiders believe that Sen. Bob Corker may, in fact, be aiming for VP causing unrest among them.
Corker said Thursday that he decided to speak out, even before Trump became the presumptive nominee because he welcomed Trump's effort to move his campaign beyond personality and more toward issues.
With various rumors pointing towards the fact that Bob may, in fact, running to be VP under Trump, he has denied such claim.
Corker spokeswoman said on Tuesday -"Sen. Corker has no reason to believe he is being considered for vice president". Although, it seems many people are under an assumption that "an attractive, plausible vice-presidential pick" for Trump they have stated that the rumor is far from the truth.
Still true: @SenBobCorker has no reason to believe he is being considered for Vice President. https://t.co/xVwtWSMQJi

— Micah (@MicahTNDC) May 11, 2016