Anna Kooiman Married to Husband Tim Stuckey: See her Relationship!
Anna Kooiman Married to Husband Tim Stuckey: See her Relationship!
Among the successful TV anchors, Anna Kooiman has a blissful career as a television panelist on Australia's Network Ten. Kooiman is best for her service as anchor and reporter for Fox News Channel.
We all know, how Anna professional life is going. But what about her personal life. This beautiful anchor is married and living happily after years of marriage.
Anna Kooiman, happily married to boyfriend Turned husband Tim Stuckey
It will be just dream come true moment for all the lovers out there if they get to tie a knot with their boyfriend or girlfriend. Not everyone can have this blessing in life, but Anna, she's the luckiest of all. We've some amazing pictures with us; have a look!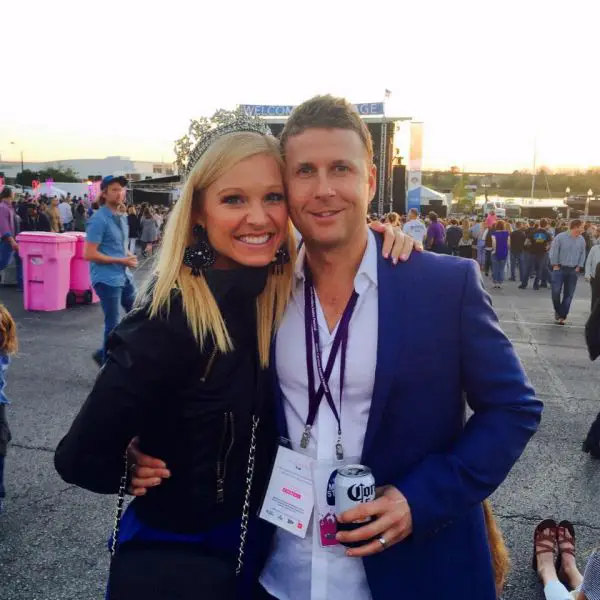 Anna Kooiman and Tim Stuckey, source: insider.foxnews.com
Anna and her husband Tim met for the very first time back in 2012. On the way to meet one of the friends of Tim, he met Anna and it was a matter of time for their friendship to blossom into romance.
However, Kooiman kept her love under the shade for some time but she announced her engagement via Facebook. Her future husband popped up the question while on a vacation to Australia in Sydney Harbour.
After four months of engagement, Anna had a reason to smile again. On July 31, 2015, the couple was married at Manhattan's Central Park LeobBoathouse. Kooiman shared this wonderful news via Twitter.
Anna Kooiman & Her Husband Did Some Cooking on 'Fox and Friends', source: Fox News Insider
Tim Stuckey appeared in the 2016 Fox and Friends for a cooking segment which drew a lot of attention in that time. We hope to hear more good news for this newly wedded couple.
Who is Anna Kooiman?
The 33-year-old Anna Kooiman is an American News anchor who previously worked for Fox News Channel based in New York City. Before getting into the fame, kooiman worked in TV broadcast Journalism as a sideline reporter for Fox Sports in 2004.
Anns Kooimna at Fox News, source: Opportunist Magazine
After her long service on Fox Channel, Anna became a Fox News Channel New York based correspondent, covering the news on health and fitness. On the weekend edition of FNC's FOX & Friends, Kooiman worked as a host.
Anna Kooiman at Fox News , source: Not Just Rich!
Apart from this Anna covered news terror attacks in San Bernardino, California, and Orlando Florida. Kooiman has also successfully done news on weather events like Super Storm Snay Tornadoes in Moore, Oklahoma.
Anna Kooiman, source: Adweek
In September 2016, Anna left Fox News and moved to Sydney, Australia, where she worked as anchor and panelist on Network Ten news.
We hope in coming days, Anna and Tim have a wonderful career and hope to hear anew of them stepping in as a parent.