If you think the colour is the matter then learn from Angelina Jolie who adopted An African girl born in Awasa, Ethiopia. Why is Angelina Jolie so serious about Zahara Marley? Zahara Marley was born on January 8, 2005, in Ethiopia, and she was adopted on July 6, 2005, by Angelina Jolie. The girl has grown up now. Take a look at her photos.                                                   
The little girl has all grown up
Oscar Winning superstar and Goodwill ambassador of United Nations Commissioner for Refugees have adopted 3 children as of now.
Angelina Jolie is so much serious about her adopted daughter that she thinks Zahara's birth mother might take her away. Is she insecure??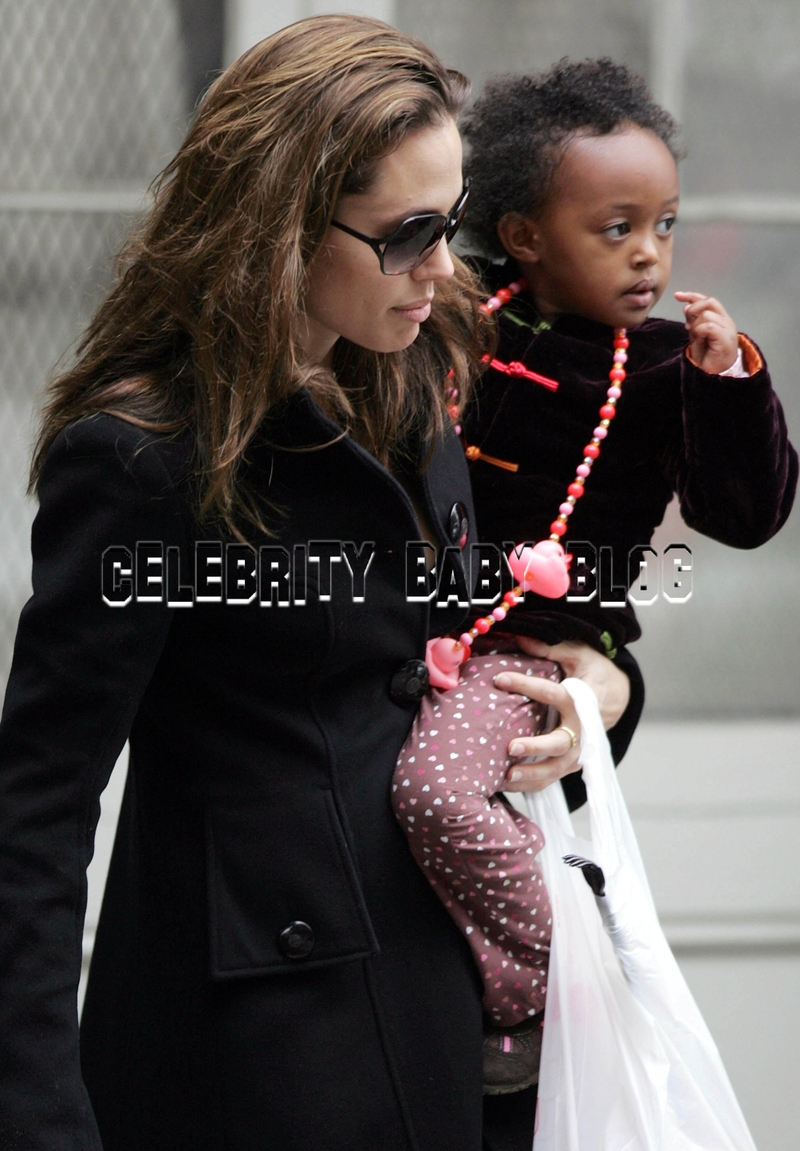 Angelina Jolie holding her daughter    Source: Celebrity baby bliss
It is in the news that Angelina and Brad are struggling through their marriage. You know not the big one, just the small ones in couples.
However, Angelina is heavily concerned that their couple fights might put some irrational effects upon the young psychology of their daughter Zahara. And on the top of that, she might be insecure about her biological mother would take her back. Mothers…
The thing is Zahara's mother is not dead and this might just have fueled Jolie's anxiety. Actually, this shows that be it the adopted be it own born, mother's heart is always open for them.
Angelina's children are Maddox Chivan, born August 5, 2001, in Cambodia, adopted on March 10, 2002, Pax Thien born November 29, 2003, in Vietnam, adopted on March 15, 2007,Shiloh Nouvel born May 27, 2006, in Namibia.
Shiloh is Angelina and Brad's first biological child and Twins Knox Leon and Vivienne Marcheline, born July 12, 2008. Knox and Vivienne are Brad and Angelina's second and third biological children.
We must say Angelina is one hell of an awesome person other than an A class actress. We respect her love for children.