It's been a while since we have been teased about the romantic thriller movie Submergence. It has been revealed by director Wim Wenders that the principal photography has now started and the film will wrap up in around July next year.
Submergence will see the return of the X-men star James McAvoy as well as Ex Machina actress Alicia Vikander. The shooting started in March 2016 and will take place across Europe including Spain, Germany, and France.
As far as we know Alicia will play the role of Danielle, an ocean explorer and a biomathematician who will decent into the Arctic abyss. McAvoy will portray James held captive by African jihadist.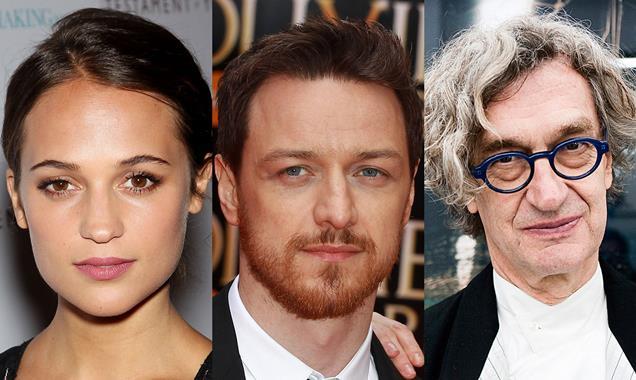 The movie is based on J.M. Ledgard's novel. It follows the story of two protagonists. One is held hostage by Jihadist suspecting him to be a British spy whereas another is an explorer working on her theory of the origin of life on the planet. It is really exciting thinking about how Wender will direct this interesting love story with such a theme.
Based on the previous performance by McAvoy as well as Alicia, it seems Wender was super excited to cast these two in the lead roles.
"I'm so excited to work with these two great young actors on 'Submergence!' It is an utterly contemporary story, thrilling and deeply moving at the same time, spanning continents and oceans, facing two big threats to our world today: climate change and terrorism. Alicia and James are the perfect cast for this once in a generation love story: highly sensitive, passionate and fiercely committed,"
???????? A look at the #Submergence set in Toulon, France! pic.twitter.com/GJ5U6hTABc

— AliciaVikander Daily (@jcsepjj) April 18, 2016
With yet another X-Men movie nearing its release it is a great opportunity for James to show that he is, in fact, one of the best actors around.
Besides James and Alicia, Celyn Jones and Alex Hafner have also been cast for the movie. The film is expected to release late 2017.