After the divorce, is Rodney Carrington married or still single? Know his affairs and relationships
After the divorce, is Rodney Carrington married or still single? Know his affairs and relationships
Rodney Carrington has his full name, Rodney Scott Carrington. He is an American stand-up comedian, an actor and a country music artist; famous for his role in the sitcom Rodney. His fans and followers always want to know whether if Rodney Carrington married after his divorce.
The 49-year-old American celebrity kept his personal life secret for a so long. He only let the people aware of his previous marriage and his relation with his wife. On today's episode let's bring his current relationship status out of the box.
Is Rodney Carrington married or single?
Well, we frequently come to know about the link-up of several Hollywood actors. But, there is nothing in the news about the Beer for My Horses star Rodney Carrington's relation. We think the actor is currently living the single life, and he seems quite happy with it.
SEE: Singer and Comedian Rodney Carrington announced the Free Ticket Sell from the Horn FM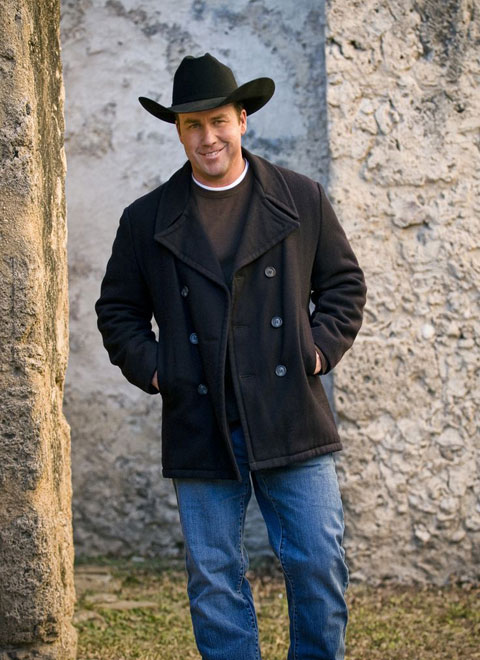 Famous American standup comedian Rodney Carrington, Source: pinterest.com
The incredible American standup comedian Rodney's hasn't disclosed anything about his personal relationships in the last half-decade. And relying on some trustworthy sites, we come to the conclusion that he doesn't date anyone currently.
The man who made the whole world laugh is still trying his best to do the so which he has been doing for the last two decades.
We can also see a lot of his pictures on the social media where he has posted a number of photos with several girls. But, the girls turned out to be his fans, friends, co-workers, and etcetera, not more than that. We need to wait to see if the comedian and singing star find anyone special in the future.
Rodney Carrington' Married Life and Divorce Issues with Terri Carrington
Rodney started his relationship with his ex-wife Terri in 1993. After enjoying the togetherness for a few months, they decided marriage, and they tied the knot on 25th September 1993. Their short-time familiarity turned married relation worked quite well for them, and they remained happy for about 20 years.
Rodney Carrington with his wife Terri and children, Source: ecelebrityfacts.com
The husband and wife gave birth to three children together; all three sons George, Sam, and Zac Carrington. It's often said, having children keeps the couple bind together in the married relation. But, it didn't work for the couple, and they separated after sharing 19 long years together.
They officially divorced in 2012. Afterward, actor Rodney revealed that he tried continuously to save his relationship with her, but she was insisting on taking a separate path. After facing some irreconcilable situations, they started living separately two years before they divorced; in 2010.
Rodney Carrington, Source: uptowntheatrenapa.com
Few weeks after his divorce, he himself cracked the joke about his divorce with his wife in the Las Vegas show. There, he was performing the show alone as well which made him easier to joke about his real-life situation.
Recently, it came to know that the estranged couple is making the good term relation once again. A source said that they've recently come closer just for their kids.
Ten Facts about Rodney Carrington
1. Rodney Carrington's full name is Rodney Scott Carrington.
2. Rodney Carrington was born on October 19, 1968, and is 49 years old.
3. Rodney Carrington was born in Longview, Texas, United States.
4. Rodney Carrington started her professional career in 1998.
5. Rodney Carrington's net worth is around $6 million.
6. Rodney Carrington married Terri Carrington in 1993.
7. Rodney Carrington divorced Terri Carrington in 2012.
8. Rodney Carrington shares three children (sons) with Terri.
9. Rodney Carrington's birth sign is Libra.
10. Rodney Carrington is 5 feet 10 inches tall.