Donald Trump is the hot, not really, the hottest news of 2016. Sometimes for celebrating "Cinco De Mayo" to showcase his love for Latinos, not really, in social media. Other times for simply putting up an argument of five-year-olds. Whatever Trump does is news and who makes a Trump story better than Saturday Night Live!?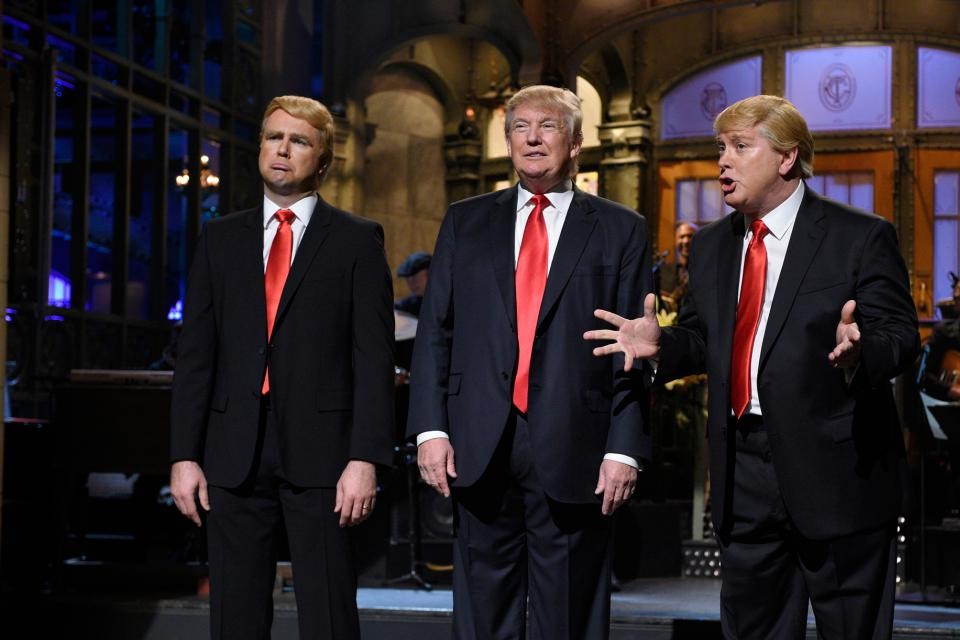 Donald Trump with his comic clones in SNL. Source: The Atantic
Last September, Taran Killam took on the role of Donald Trump for the stand-up comedy show's 41st season. Killam had Cecily Strong by his side throughout the show as Melania Trump. However Killam and Strong did not manage to steal the show as The Daily Beast wrote of the performance as "it just felt like something was missing."
But Taran Killam is an excellent impersonator so what really went wrong? Was it that we were used to seeing Hammond as Donald Trump or was Killam's performance missing something?

Taran Killam in his usual comic self. Source: CinemaBlend
Taran Killam may not have impressed us as Donald Trump, but the actor has always proven to be a hilariously talented impersonator ranging in celebrity characters from Matthew McConaughey to Piers Morgan ever since his first stint on SNL in 2010. One of his best impersonations till date definitely has to be Jebidiah Atkinson, who was 1860s newspaper critic.