'Empire' Star Bryshere Y. Gray Get baffled by Questions about the Show
'Empire' Star Bryshere Y. Gray Get baffled by Questions about the Show
Empire actor Bryshere Y. Gray appeared in The Wrap's Drinking With the Stars. He was joined by the beautiful host Stuart Brazell. Bryshere, who also goes by the name Yazz the Greatest, then played the game of Who Said That? Where he was told various quotes and he had to guess which character in his show had said that.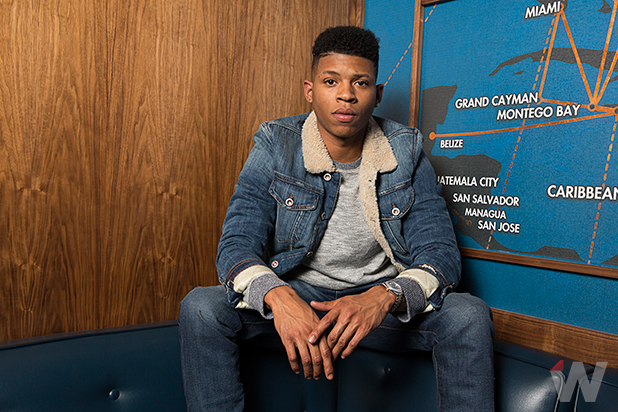 The game went on pretty cool. It was pretty fun too when he was asked the quote "I don't want to win this game, I want to change it?" His reply was Cookie. Fun fact, it was a line by his own character Hakeem Lyon. Brazell kept asking questions and Yazz pretty much answered correctly and failed to answer some of them.
I guess it shows that the series Empire is so full of outrageous one-liners that their own cast finds it difficult to keep up.
He was asked another quote by his character Hakeem. "I'm not watering down my music for no tweens." This time, he answered it correctly.
Yazz is one of the shows' favorite cast and fan favorite for many. The show airs on Wednesday on Fox.
#Empire Is Now! pic.twitter.com/lQuDyzbKFQ

— Bryshere Gray (@YazzTheGreatest) May 5, 2016